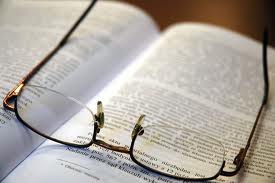 Spellman Gibbons Polizzi Truncale & Trentacoste, LLP has a long history of successfully representing a wide range of clients, including Long Island Villages and a wide variety of municipal and governmental boards, authorities, administrative agencies and legislative bodies with regard to administrative and legislative actions affecting their interests.
The Firm's zoning and land use planning practice focuses on representing property owners and developers in obtaining necessary governmental and municipal approvals to use, subdivide and develop commercial and residential properties.
Our attorneys appear before local legislative and administrative bodies, planning boards and commissions and zoning boards of appeal in connection with obtaining zoning changes, special permits, variances, site plan and subdivision approvals for its clients. The Firm's real estate practice involves representing clients in the acquisition and sale of commercial and residential properties, including the negotiation of contracts of sale and loan documents, pre-contract and post-contract due diligence, resolution of title problems and representation at closings. The Firm also counsels its clients on leasing and landlord/tenant relationships.
In addition, The Firm represents clients in all phases of civil litigation and dispute resolution, including complex civil litigation in state and federal trial and appellate courts and in mediation and arbitration proceedings before alternative dispute resolution tribunals. The Firm's civil litigation and dispute resolution practice has a primary emphasis on disputes involving real property matters, zoning and land use matters, environmental matters, contracts and commercial business transactions.
In the corporate practice area, the Firm represents clients in the establishment and formation of business entitles, sales and acquisitions of businesses, transfers and the structuring of relationships among the principals of business entities.
Finally, the Firm also has significant experience counseling its clients in the areas of estate planning and administration, tax certiorari, condemnation matters and adoption.